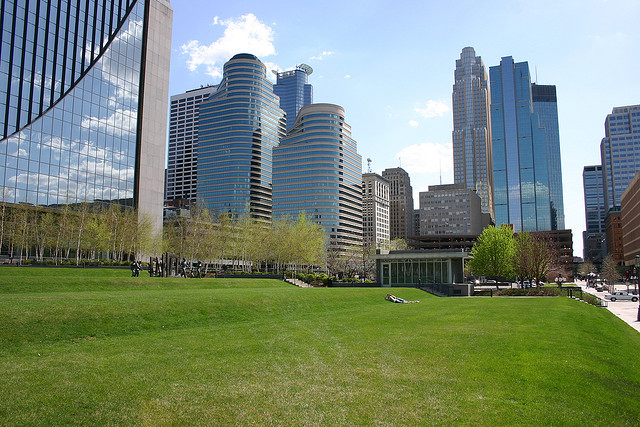 Minnesota Kubb Open at Marquette Plaza. August 10th – 10am-4pm
Minnesota Kubb, home of the world's largest winter kubb tournament, is proud to offer another unique way to enjoy kubb in the Twin Cities. Located on the Nicollet Mall in downtown Minneapolis, the Marquette Plaza provides an urban backdrop that is bike and transit friendly for this one-of-a-kind tournament. Registration is limited to 16 teams so register fast!
I'm new to kubb, is this event right for me? YES! All skill levels are welcome including, and especially, beginners! The tournament format allows you to learn the game while playing and then be placed in a bracket with teams of similar skill level.
Format: Teams will be placed in groups of four. All teams will make the Championship Bracket. Teams are guaranteed a minimum of 5 matches.
Parking & Transportation:
Lot Parking – Directly across from 250 Nicollet Mall between 3rd St. and Washington Ave.
Street Parking – Meters are available on most streets surrounding the Plaza. Be aware of meter enforcement.
Bus – Hop on Metro Transit.
Schedule:
9am – Registration
9:30am – Welcome & Rules Review
10am – 12:30am – Round Robin
1pm – Bracket Play
Facilities:
Bathrooms will be available in the Marquette Plaza. A Dunn Bros Coffee shop is less than a block away. As of 8/6 there are no dedicated food vendors on site at the venue, however there are several restaurants within walking distance. Please no glass in the park.
Awards:
Awards for 1st, 2nd, 3rd place, and also Consolation Winner.